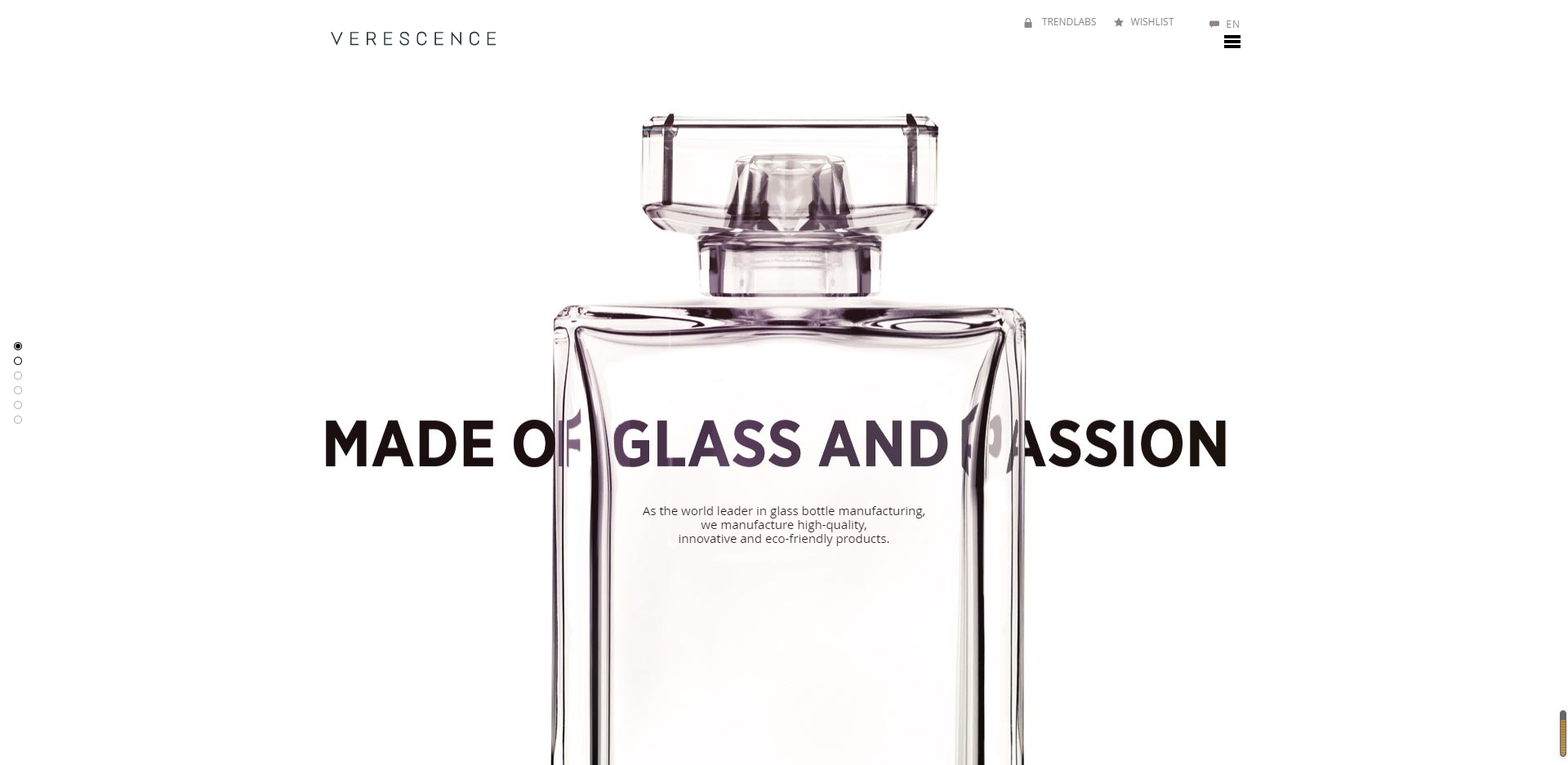 We shape glass, a pure, prestigious
material that takes shape with
poetry and elegance.
120 years of expertise and passion for
the beauty of our business allow us to give
shape to our customers' most daring creations.
nnovation is central to our development
in an ongoing effort to provide
state-of-the-art products and services.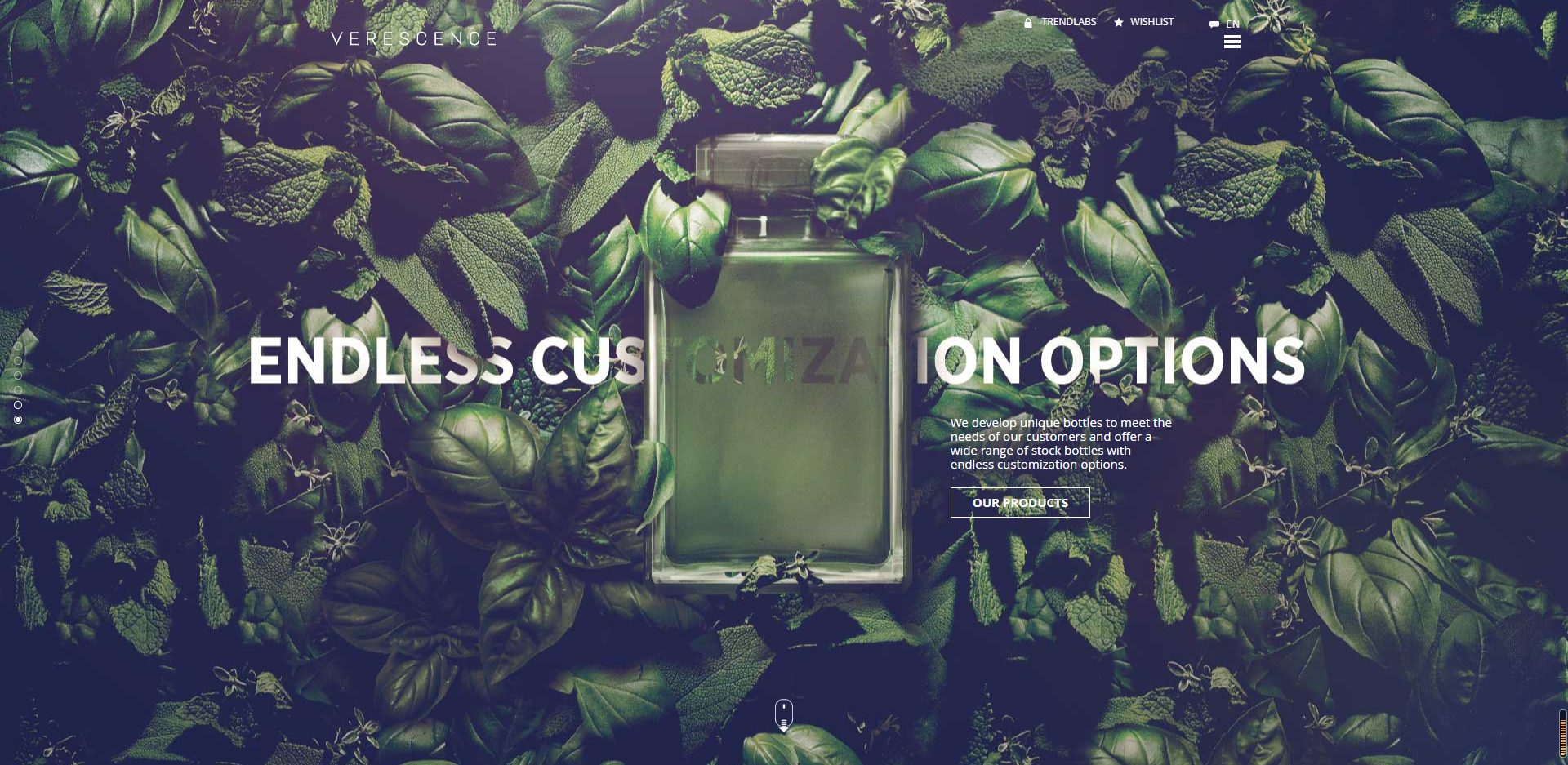 We develop unique bottles to meet the
needs of our customers and offer a
wide range of stock bottles with
endless customization options.
Verescence is honored to have won the LUXE PACK in green award in the "Most Responsible CSR Initiative" category for its efforts to make PCR glass the new standard in the beauty industry, highlighting how glass packaging can help us achieve a more sustainable circular economy.


Having pioneered the use of post-consumer recycled glass for many years with "Infinite Glass 40" (manufactured exclusively in Verescence's French factory with 40% PCR glass), Verescence launched in 2021 a new glass composition, "Infinite Glass 20", with the aim of increasing its PCR glass production capacities throughout the world.
This new formulation combines a lower proportion of PCR (20%) resulting in a glass shade that appeals to a larger number of customers. Globally and from 2022, nearly 75% of the production will be made from PCR glass, significantly reducing energy consumption and emissions related to the glass melting process.
Thank you to the 2022 in green expert judging panel: Alexandra Uribe, Sustainability Consultant & Carbon Emissions Specialist at CO2RAL, Victor Casale, Co-founder & CEO at MOB Beauty & Pact Collective, Monica Becker, Director, Beauty, Personal Care & Household Products at Cradle to Cradle Products Innovation Institute, Jamie Matusow, Editor-in-Chief at Beauty Packaging Magazine, and Kaitlyn Schneider, Director of Product Innovation and Engineering at Tata Harper Skincare.
VERESCENCE, THE WORLD'S LEADING GLASS MANUFACTURER FOR THE BEAUTY INDUSTRY
As the world leader in glass bottle manufacturing for the Perfumery and Cosmetics Industry, we have been supplying the biggest brands with glass for over 120 years due to our extensive know-how and expertise. At the cutting edge of technology, we offer worldwide industry coverage thanks to our numerous plants and sales offices established on four continents. Passionate for our business, we are continually pushing the limits of our know-how to provide high-quality, innovative and eco-friendly product solutions for a host of international brands.