LARGEST FOREIGN OWNED AND MANAGED CHINESE GLASS FACTORY
Rockwood Glass is helping you getting your glass bottles manufactured in China. We are a European owned company based in China. Our goal is to walk with you on your project from glass bottle design to mold, production and shipping process.
Here are a couple key numbers you need to know about our glass bottle products:
650 + MILLIONS BOTTLES produced per year

Main customers: BACARDI, DIAGEO SMIRNOFF, BUDWEISER, COCA COLA, and most craft distilleries around the world

Affordable private molds: $3800
MINIMUM RUN 20 000 BOTTLES (FOR SUPER FLINT ONLY)

LOW PRICE in SUPER FLINT or flint quality

Free embossing in the glass of the logo or brand name

Winner of 8 BEST DESIGN WORLD AWARDS for best bottle design
Note that CHINA, AUSTRALIA, NEW ZEALAND and all others ASEAN countries have a FREE TRADE AGREEMENT, with our E FORM there is no import duty to pay.


The Spirits and Liquor, water, juice, health beverages and perfume industry is a highly-competitive landscape, with thousands of brands demonstrating glass bottles that are more and more sophisticated, should it be for liquor, spirits, juices, health drinks, or water like: Grey Goose, Bacardi, Bombay Saphire, Absolut Vodka, Captain Morgan, Cuervo Gold, Glendfiddish, Jack Daniels, Pernod, Ricard, Coca Cola, Budweiser, Voss, Jagermeister, Jose Cuervo to name only a few, competing for the same consumer (men or women) coin. It is a tough market, and creating an exceptional glass bottle that allows you to stand out on shelves with a bottle design in stores/shops/boutiques environment by its beauty, style, vintage and antique or modern look, is the only way to ensure your brand's success and sustainability.
Rockwood recognises the importance of having an outstanding brand with a great glass bottle design and logo. Making a great first impression with superb packaging is a vital way to engage consumers while shopping and go on to build long-lasting brand loyalty. Competition is mostly based on the design of the bottle, logo and label today.
With a multidisciplinary team, Rockwood has a fully integrated design, development and production capability, enabling us to realise the vision you have (or in some cases: don't have, yet) for your brand: this is where our specialist designers and marketing/engineering sales team steps in. We do all this based in China – the world's lowest cost centre for manufacturing – with a highly-skilled French team of designers and technicians. The result is an affordable and reliable manufacturing solution at a level of quality rivalling our competitors in Europe and the USA.
Our website offers a plethora of designs for glass bottles intended to demonstrate our capability and provide inspiration to those about to open a mould and new glass bottle. A very accessible undertaking with Rockwood, with moulds costing less than one-tenth of the prices found in Europe and the USA.
We would encourage you to look around our website to see what we can do; and please feel free to contact us with your project requirements for your customized glass bottle.
We look forward to hearing from you.
Henri Berthe, CEO

Established in 2005, Rockwood & Hines Group is a subsidiary of European based Rockwood Hines Ltd. This Asian-based arm of the business caters to the needs of global clients in the spirits sector for both their glass requirements, and as a cost-effective one-stop-shop solution that can provide customers finished goods.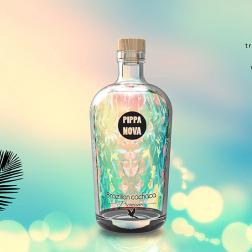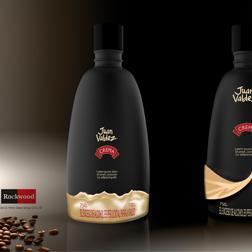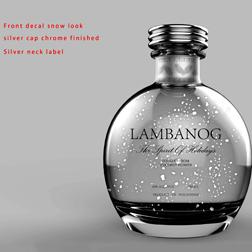 Due to its advantageous China based manufacturing, Rockwood has found a way to combine European management & experience with Chinese highly efficient manufacturing processes. Therefore you will enjoy cost effective services, fast and flexible production of the top quality glass bottles.
Rockwood & Hines prides itself for unequaled speed to market, demonstrated by glass sampling in less than 6 weeks, and new glass developments from concept design to mass production in less than 3 months.
Our combination of flexibility and versatility is a key to our success. When competitors are hindered by manufacturing limitations, inordinate minimum order quantities, Rockwood and Hines can accommodate relatively small orders without commanding a vast premium. Moreover, location in an Export Processing Zone enables further savings through avoidance of local duties on the import/export of alcohol.
Rockwood & Hines has a rich experience in glass bottle production industry and is a specialist of custom bottle design of extra clear Super Flint glass. The current client base is mainly comprised of Premium alcohol producers, giving top priority to brand image, design and distinctive identity.
The high quality production, flexibility, reactivity and competitive prices have projected Rockwood among the top glass manufacturers in the world. Many recognized European and American brands have chosen to produce with us already. We export to major companies in the USA, Europe, South America, Japan and Middle East.